And if there actually exists an infinite number of universes (even 20), wouldn't you be able to plot their distributions to allow you to figure out which universe is the most likely? Gaussian (or normal distribution) shows a well known "bell shape", with your measurement on the x-axis and frequency on the y-axis. Now don't glaze over on me, I promise not to turn this into a math class. But take a look.
So then what is the x-axis? How about the most fun?
How about the most evil?
So what about "stability" of the universe? If your universe is in either the far left or right tail, it's least likely, perhaps not all that stable. The higher the frequency (where the bell is tall), the higher the likelihood or stability. So I'm not sure if that means that the most evil universe would cause itself to destruct (they are evil, after all). Or if perhaps stochasticity would cause some people to be a bit less evil, thus pushing the universe into the mediocre evil area (towards the centre of the bell).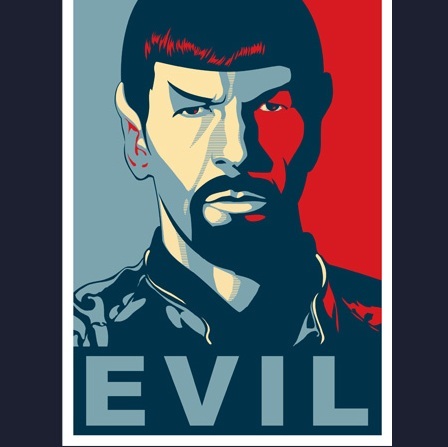 So where does this current universe that we are living in fit into the distribution? There's definitely lots of fun available, like skydiving and roller coasters, though I don't necessarily choose to do either any waking moment. But I do have to clean the house and pay bills, which is decidedly not fun. So I think where fun is concerned, we must be living within the mediocre fun range.
Similarly, there is a lot of evil in the world – like child abuse and murder. But there is also lots of good, like purring cats and neighbours willing to shovel your walk. So again, I think we fall into the mediocre evil range. But I guess that's the most stable, so perhaps that makes sense, statistically speaking, that this would be the universe that we just happen to live in. So if we do manage to make contact with another universe, perhaps there will be evil Spock there to greet us.
But when I'm driving the kids to dance class, if I could take my pick of which universe to live in, it would be the one where siblings do no viciously guard that invisible line between their seats in a car.